Difference Between 21Sextury, 21Sextreme, and 21Naturals
Posted 4 years, 3 months ago by Glenn Wood
By gaining membership to any of the three porn sites 21Sextury, 21Sextreme, and 21Naturals you get access to all of them and also over 70 other porn sites! These three sites are a part of the Adult Time Network that has an extensive library and collection of niche porn. This has to be one of the best deals for a great amount of porn. Whatever you enjoy, it's highly likely you will find it here. This blog post will break down the differences between the three porn sites but remember, that you will gain access to all three when you become a member of one. Three for the price of one sounds great because it is great.
Membership costs are discounted for longer commitments. For example, if you purchase a membership for 1-month of streaming and downloads it will cost you $29.95, whereas if you purchase a membership for a year, it will cost you $9.95 per month or $119.40 annually.
Before buying make sure to check out our deals, we have a discount for each one of these sites.
21Sextury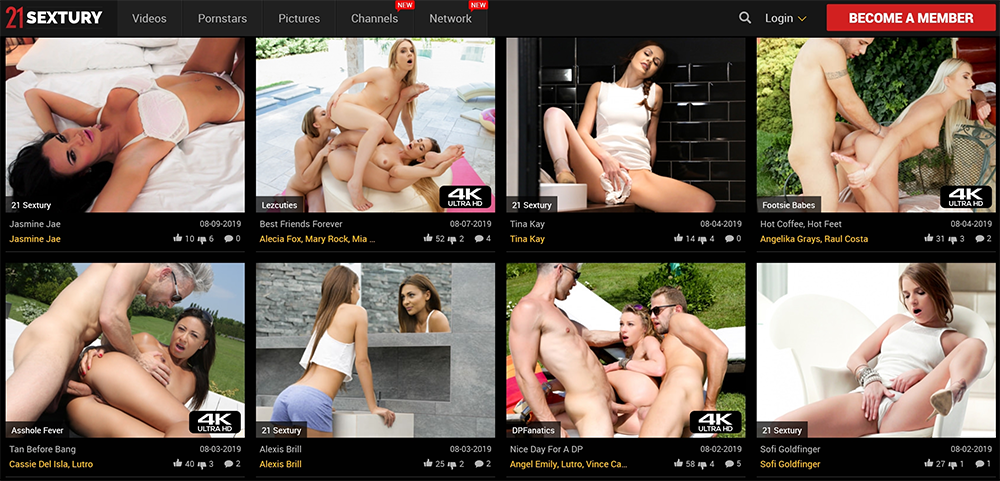 21Sextury focuses on providing hardcore sex scenes from top-rated European pornstars. Just like 21Sextreme and 21Naturals, all the content is exclusive and there are no download limits. If you want to see plenty of sucking, and fucking of all kinds - 21 Sextury will tickle your fancy. 21Sextury offers an easy design layout to get you to the xxx videos you want to watch fast. You have the option to download or stream. Every single scene comes with a set of high-res photos.
Looking for something similar? Check out sites similar to 21Sextury »

21Sextreme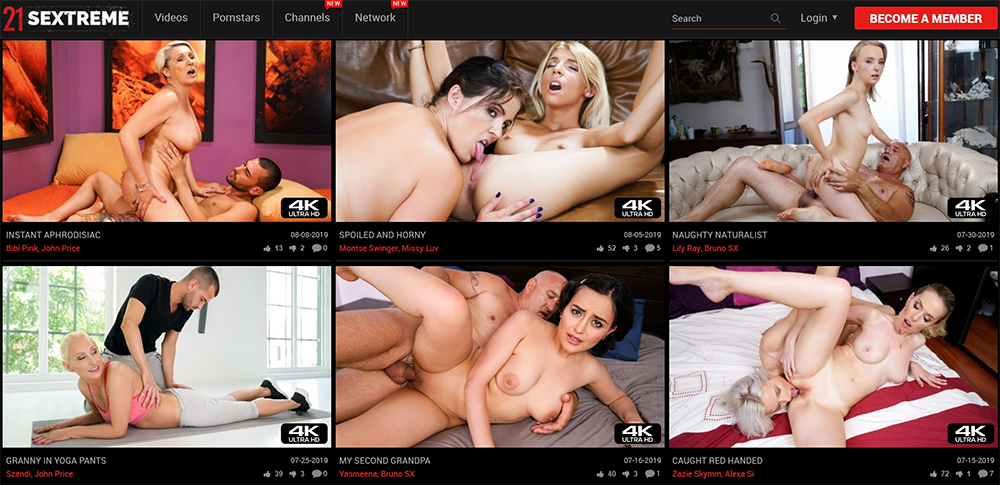 21Sextreme is a mega XXX site specializing in fetish porn and BDSM. You can find European adult entertainers getting spanked, fisted, squirting, deep throating, and plenty of other extreme scenes on this site. 21Sextreme has over 10 different channels to explore different fetishes, no limits when it comes to downloading, fast and easy streaming, and thousands of videos of exclusive content. If you've ever even been slightly interested in a fetish or BDSM, 21Sextreme will enlighten you by providing sex education.
Looking for something similar? Check out sites similar to 21Sextreme »

21Naturals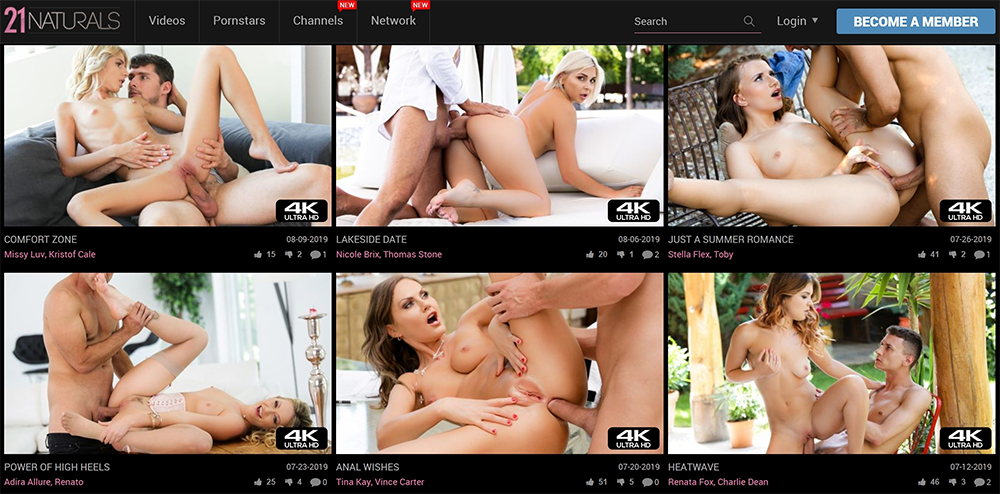 21Naturals highlight beautiful 18+ adult entertainers who don't mind showing off their private sex parts in some hardcore, anal, and foot fetish action. Natural may mean different things to different people but the people behind 21Naturals meant to highlight the beauty of the adult actresses that pose for great photo collections and show off their sex skills in exclusive scenes. Photo sets are available to download in high resolution and every video is in HD.
Looking for something similar? Check out sites similar to 21Naturals »
Any of these 3 adult entertainment sites will have you stuck to your bed, couch, or chair with pussy, ass, and fetish play. By joining one, you gain access to all 3 and more than 70 more niche sites in the Adult Time Network. If you ask me, this is a deal that is almost impossible to pass by.
If you're looking for something else make sure to check our discounted porn. You can save a lot of money with our porn discounts.