Playboy TV Review
Read full Playboy TV review including quality score, site rating, and deal overview!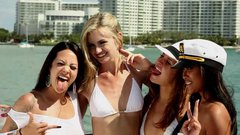 | | | |
| --- | --- | --- |
| Rating | 4.4/5 | |
| Users Bought | 4261 | |
| Discount | 100% OFF | |
VIEW DEAL
Our Verdict About Playboy TV
Playboy has moved to TV and their site claims that porn is dead. Is porn really dead? Probably not but Playboy is always pushing the boundaries and making hotter and hotter scenes that you can watch on your screen. Check out all their online content plus their Xfinity Channel and more!
With the Porndeals discount, you can check out the thing that is apparently making porn obsolete first!
FOR
High-Quality Adult Content
Full HD Movies
Hot Playboy Models
A Collection from Years of Excellence
AGAINST
No Advanced Search
Nonexclusive content mixed in
Playboy TV Porn Review
Playboy is one of the most well-known porn companies there is. They have been making dirty magazines and more for decades and now they are moving to TV! You can watch all their content online and as a member, you can download what you love.
What are the Playboy TV membership options?
You can do a one month, three month or 12-month membership for watching Playboy TV online. If you want to watch it on your TV, then each cable provider may have a different price for you and it will be billed with your regular cable provider!
How to pay for a Playboy TV membership
You can pay for a Playboy TV membership by using your credit card or a check. The site asks if you want to watch their adult shows from your computer or if you want to watch it on the TV. There is a Xfinity channel and when you get that channel you get Playboy TV on-demand for free! The upside to getting it on mobile or your computer is that you can take it anywhere.
What you get with Playboy TV
Playboy TV has been around since 1982 and the review is in! That's a long time for a porn company to compete and continue to make amazing content. When you join to watch all the sexy shows you are getting access to what feels like the Playboy mansion. There are over 160 models on the site doing all kinds of naughty things. You also get to stream and watch over 1,000 episodes of their adults-only shows. There are even 150,000 images.
This site was originally a dirty magazine so of course, the bulk of their content is going to be their hot photos. It's like having access to the magazine straight from your computer or TV!
Playboy TV Includes Xfinity Channels and On-Demand!
If you want to use the Playboy TV channels on your actual TV and not from your phone or computer, you can get it through your cable provider! Once you get the channel Playboy TV throws in Playboy TV on-demand for free!
Playboy TV Offers the Hottest TV Shows
There are over 60 different shows on Playboy TV and that means you can watch over 1,000 episodes of dick raising, pussy wetting features. Here's a short review of just a few.
The Life Erotic is all about beautiful babes exploring what their bodies can really do. They look for self-love with the best partners that want nothing more than to please them.
High Indulgence is breaking into the cannabis world showing fans what sex and weed can do. There is a lot that these sexy models can show off when it comes to be a connoisseur.
Fiction in Bed is every woman's fantasy. A beautiful model is in bed reading her erotica when all of a sudden, the stories start to come to life. Watch as sensual encounters leap off the page and happen right before your eyes.
Seven Motives is an action and thriller all in one. This sexy show is about 7 people who have to do challenges and solve clues to figure out who killed their host. It sounds like a popular game with a very adult twist!
Fantasy Flirt is showcasing all the newest and hottest models that are posing for Playboy. They talk about their turn-ons and what makes them tick, they bare it all for the camera while they actually take off their clothes and bare everything else.
Triple Play is monogamous couple's dream come true. Each week a couple comes on and decides to add a third to their bedroom for playtime!
This is just a taste of all that Playboy TV has to offer!
Playboy TV Shows Off All the Hottest Playmates
If you don't know what a Playmate is, even after this review then here, those are the babes that model for Playboy. These hotties bare it all for the camera, the magazine and now the internet. You can see all the hottest Playboy gals acting in shows, doing interviews and more on this hot site.
Download All of the Playboy TV Videos
There are not many photos to download but you can download all the videos once you are a member if you are on the mobile site. If not, then you get a schedule as well of all the shows that are going to air and when straight to your TV!
Playboy TV Mobile Experience Review
The Playboy TV mobile experience is pretty much just the online schedule of the TV shows that are airing. There is an app that you can download to watch the content and more once you are a member, but the regular mobile site is pretty plain and simple.
The Bottom Line About Playboy TV
Playboy TV has been around since the 80s and it is bringing the hottest content straight to your TV and now your mobile devices and computer this review shows. See over 160 Playboy models, amateurs and centerfolds showing off what they can do on screen. The shows are all high quality with an adult twist and there are over 1,000 scenes for fans to watch!
Check this all out and more with the Porndeals discount!